Internet Explorer and Microsoft Edge is not compatible with the payment feature on this site.
To optimize your experience on our website, please use Chrome, Firefox, or Safari.
XPDW-920
-
Portfolio Development Workshop in Visual Storytelling
18754
Course Description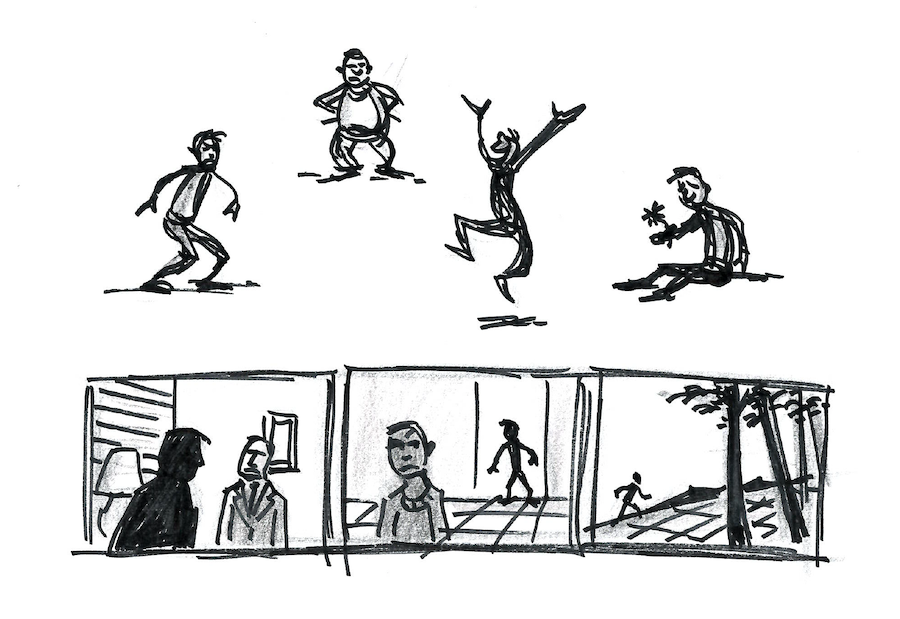 Offered in Fall only.
CalArts' Visual Storytelling Portfolio Development Workshop is an eight-week online intensive designed to equip you with the tools necessary to achieve clear and engaging storytelling in your work. Some topics will include: character and specificity, composition, layout, staging, gesture, clarity, and fundamentals of storyboarding. Through various assignments, you will observe from life as well as film, work within the parameters of a "script", utilize your own original stories, and create strong story-driven work for your portfolios.
Assignments will vary from literal to abstract and will push you to break down stories into their simplest parts. Quality of drawing is not the focus in this course, but rather efficiency and clarity in drawing. Use of real media for assignments is not required but highly encouraged. Lectures to include demos, film clips and examples from art and media.
Portfolio Development Workshop class sessions and critiques are not live streamed. You are free to access the class materials each week at your convenience. You will work on your assignments on your own time and upload them to the class module on Access, a CalArts online learning platform, by a set deadline. At the end of the week, the instructor will give you direct feedback on submitted assignments with video critiques. Lectures and video critiques are pre-recorded.
Application Instructions
Enrollment in this workshop is based on the review of:
5 images of original artwork, consisting of drawings or paintings. At least 2 of the images must be life or figure drawing examples. These examples should be from observation—not from a photograph, memory or imagination.
For more information on what we are looking for in life drawing examples, click here.
Applications must be accompanied by a $10 fee.
Prerequisites
You must be 14 years old or older to take part in this workshop.
Application
Application for PDW in Visual Storytelling (course)
Application Deadline: September 18, 2020
Enrollment and Payment Deadline: September 21, 2020
Enroll Now - Select a section to enroll in