Internet Explorer is not compatible with the payment feature on this site.
To optimize your experience on our website, please use Chrome, Firefox, or Safari.
XYTH-802
-
Discover Animation - 2 Week
202244
Course Description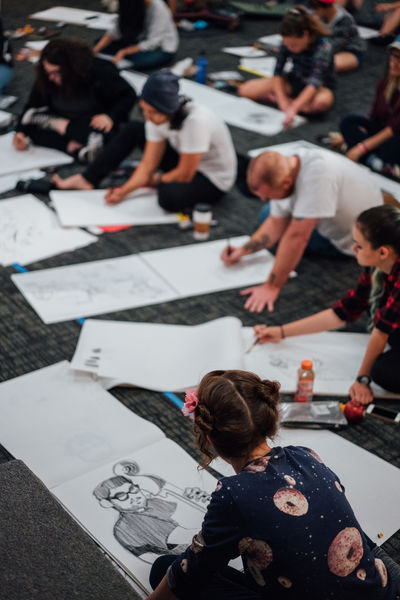 Offered in Summer for high school students.
Discover Animation is an intensive experience that gives young artists from around the world, age 14-17, an opportunity to explore the fundamentals of animation by participating in this two-week program on the legendary CalArts campus. During the first week students take part in presentations & skill building workshops led by CalArts faculty and alumni, attend artist talks, screenings and open drawing sessions, and generate work suitable for college application portfolios. Students spend the second week building on what they learned the first week while diving deeply into story development.
Students live and learn on our beautiful Santa Clarita Valley campus located just north of Los Angeles. In addition to working closely with engaging artists and exploring animation, students will have the opportunity to make friends with other artists in the program and participate in a variety of on-campus social activities at Chouinard Hall, the BFA dorms where Discover students will live while attending the program. There will be daily activities such as film screenings, games in the recreation hall, or open swim in the CalArts pool. In addition, students enrolled in the two-week program are eligible to sign up for a field trip to Disneyland for an additional fee.
Program fee includes instruction as well as room & board. A refundable $200 housing security deposit will be automatically placed in your cart upon checkout.
For more information on the Discover Animation 1-Week program, click here.
Application Instructions
Enrollment in Discover Animation is based on submission of the online application form and the instructors' review of:
a 200-word personal essay that explains some of your artistic goals, and how you hope participating in this program will help you reach them
2 digital images of your artwork
one letter of recommendation from a teacher or guidance counselor, written on school letterhead
Applications must be accompanied by a $25 fee.
Program Prerequisites
High school students age 14-17 are encouraged to apply.