Internet Explorer is not compatible with the payment feature on this site.
To optimize your experience on our website, please use Chrome, Firefox, or Safari.
XFRS-310
-
Inventive ScreenPlay: Unconventional Approaches to Cinematic Storytelling
1190990
Course Description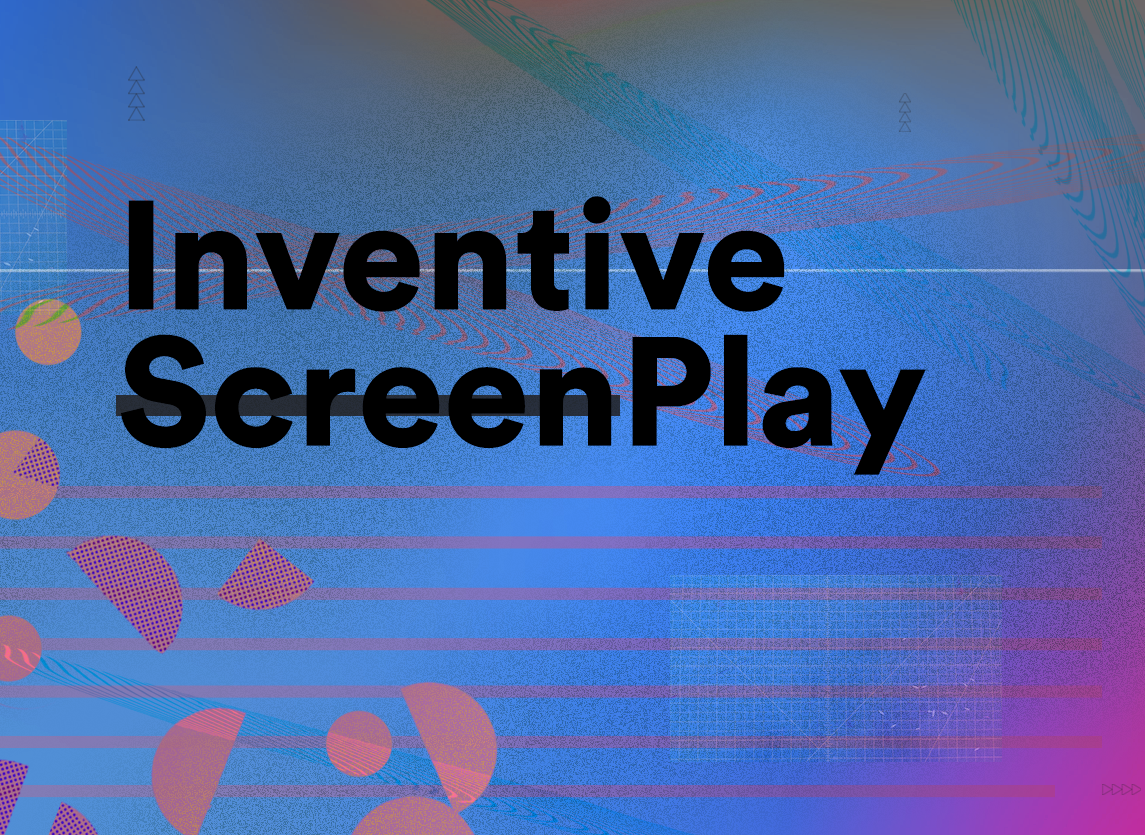 Inventive ScreenPlay: Unconventional Approaches to Cinematic Storytelling is a writer's workshop where emphasis is placed on finding and honing stories for the screen, including moving images such as—but not limited to—film, TV, web, animation, and/or gaming. Rather than the mechanics or "rules" of screenwriting, this class focuses on how to spark new ideas through innovative, active exercises and prompts that jumpstart the writer's imagination. By the workshop's end, each student will have created a portfolio of 3-5 story ideas and at least one will be developed into a draft of a 5- to 10-minute film/episode.
This course helps dispel creative hesitation and will activate impulses emerging artists may have stifled, or been unaware of, in order to lay the groundwork for new projects. The workshop format allows writers to learn to present their work for critique as well as offer feedback to others in an active, participatory setting that incorporates guest artist visits and film discussion to enrich the creative experience. The course culminates in a live table read of each writer's work with guest actors.
Here is an idea of what a typical week will look like: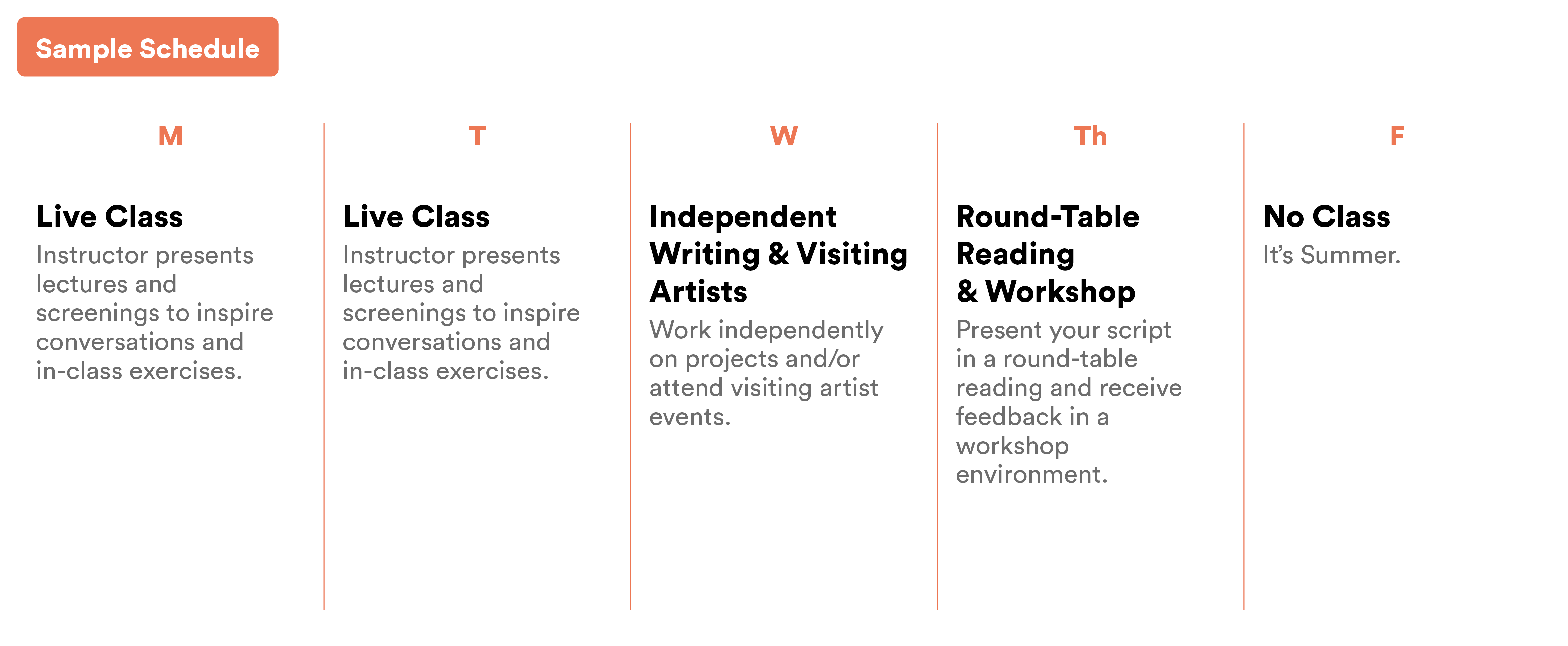 Application Instructions
Enrollment in Inventive ScreenPlay: Unconventional Approaches to Cinematic Storytelling is based on submission of the online application form and the review of:
2 pieces of creative or dramatic writing.

3 pieces of original artwork, consisting of still photography and moving image work.

At least 1 of the pieces must be moving image based.

The total combined maximum runtime of all videos submitted should be 5 minutes or less. Do not submit reels, we want to see short complete pieces. These do not have to be big professional style productions, something simple shot with your phone is fine. Submit any moving image work as a Youtube or Vimeo link.

A short 60- to 90- second video statement about why you want to be in this class. Do not edit, and do not read from a script. Submit your video statement as a Youtube or Vimeo link.

A list of 5 filmmakers, artists, or screenwriters who inspire you.
Applications must be accompanied by a $25 fee.
Applications will be considered—space permitting—on a rolling basis through May 28, 2021. Applicants are encouraged to submit their materials as soon as possible for full consideration, as space in the program is limited. We will cease reviewing applications once the program is full, and may resume reviewing applications in the order they are received should space become available.
Program Prerequisites
This workshop is well suited to:
Artists who are experimental in nature
Artists who are mature, courageous, and willing to push boundaries
Artists seeking critical dialogue and visionary thinking
Although this workshop is open to applicants 18 and up, this program is not suitable for fledgling artists. The ideal candidate is an artist or college student who is established in their practice and wants to expand their approach to filmmaking.