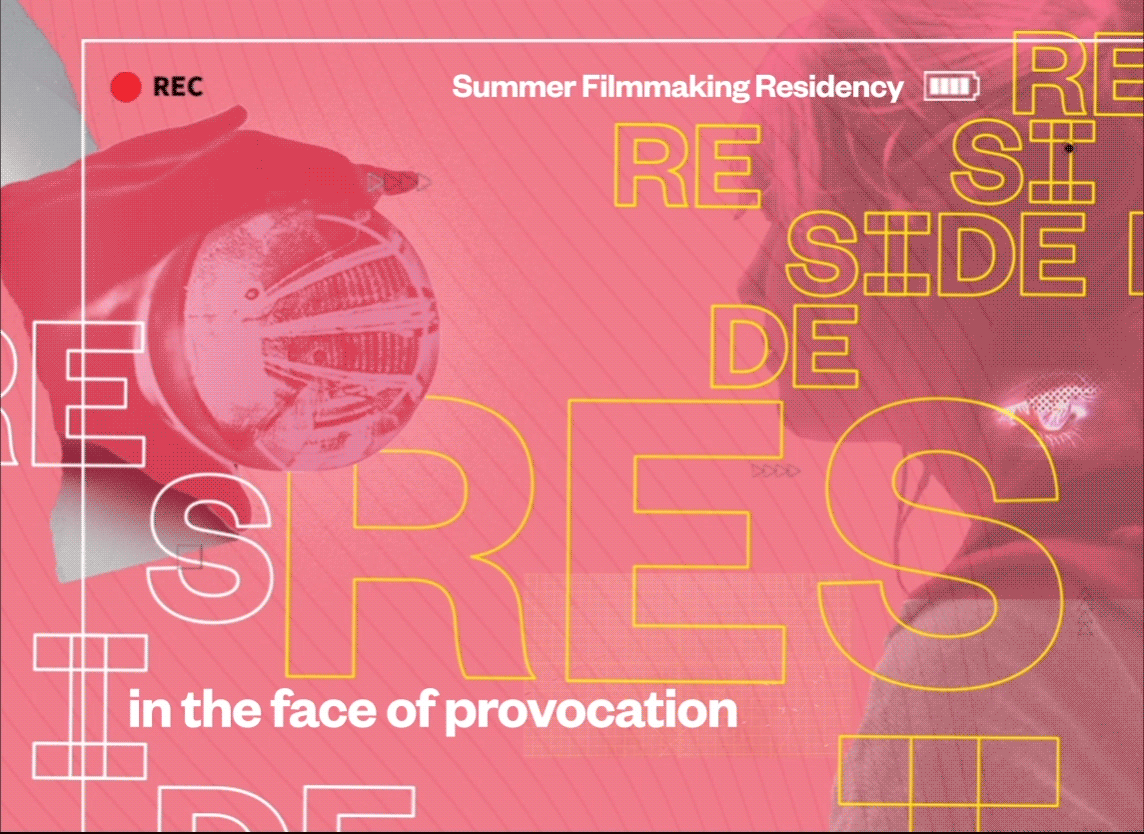 Non-fiction filmmaking has become an extremely popular form melding journalistic integrity, social realism and narrative storytelling. As media becomes saturated with floods of moving images, the demand for rich cinematic representation of the world's complexities and the human condition has increased exponentially. The form embraces entertainment and education in equal parts. Documentary and essayistic films are highly personal cinematic expressions. The strongest work in these forms demand intelligent and skilled filmmaking blended with an artist's deep curiosity for the world around them. Making documentary or essay films might appear simple, but it is a deceptively complex art form that depends heavily on research, interviewing skill, strong filmmaking technique, visual intelligence and inventive editorial processes. Over the course of the residency students will view a wide breadth of films demonstrating the many different styles of documentary and essay cinema.
The core of the residency will be hands on practice. Students will be required to create a minimum of 3 short films: one personal essay film, one research driven documentary, and one hybrid film crossing fiction and factual storytelling featuring recreation and staged events. Additionally, students will occasionally engage with select guest artists who represent the highest standards of their field. This residency is ideal for the curious filmmaker eager to explore non-fiction filmmaking as a unique and challenging art form designed to embrace personal, political, or aesthetical realms.
For more information on the noncredit Film Residency, click here.
Application Instructions
Enrollment in the Summer Filmmaking Residency is based on submission of the online application form and the instructors' review of:
A video statement addressing the following:

What film has most inspired you?
What artist is your creative roll model?
What do you hope to gain from being in this program?
Anything else you wish to tell us.

CV and education credentials
Portfolio of 5 work samples

Allowable file extensions for upload are: gif, jpg, mpg, png.
You may also link to media from YouTube, Vimeo and SoundCloud.

References (2-3) or up to 3 letters of recommendation

Your references should be familiar with you and your practice.
Applications must be accompanied by a $25 fee.
Given this residency is likely to fill up early you are advised to apply and submit your application materials before the deadline listed above. Applications submitted after that date are considered late and will be considered only if space remains or becomes available.
Residency Prerequisites
Open to artists age 18 and up; however, this program is not suitable for beginning filmmakers.
Participants must have fundamental knowledge of film grammar and basic cinematic practices. The program is best suited for mid-career or MFA level artists.
You will need to bring your own camera—it doesn't have to be fancy.
Housing
On-campus housing is available for students participating in Summer programs. Visit our Housing page for more information and instructions on how to apply.